Skinart Tattoo Artist Training Courses

Skinart Tattoo Artist Training Courses
Complete guide to Tattooing
3 Certificates and Comprehensive Training
Welcome to Skinart Tattoo Training Courses – See some of our students
We have been training tattoo artists for 16 years, during that time we have trained close too 300 artist and have helped student open more that 20 proper tattoo studios in shopping centers. Some of our students have won dozens of awards and we are proud that we started them on their amazing careers.
We offer the following , fully comprehensive courses:
Tattoo and piercing – 5 Days

Tattoo Only – 5 Days

Piercing Only – 1 Day

Permanent Make-up and Tattoo Only – 5 Days

Permanent Make-up , Tattoo and piercing course – 5 Days
We also offer additional modules


SKINART Tattoo Training Courses
During our 5 day tattoo training courses we complete 3 or 4 practice tattoos on practice skins, here is an example of some of our students work. These were done in our Durban training center.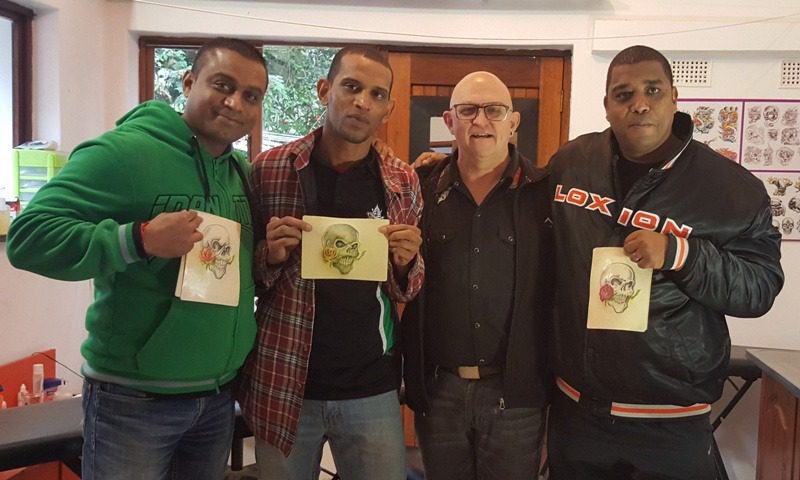 We provide you with 3 Certificates.
We offer a unique 36 step tattoo training program developed in our studios in South Africa.
For Full detail about our 5 day tattoo training course
We are often asked how we can possibly provide a complete tattoo training course in just 5 days, well we have been doing it for 15 years, we have trained doctors, lawyers, nurses, renown artists, circus performers, jewelry designers, graphic designers, models, male strippers, computer salesmen, bikers, professional wrestlers and even famous comedians.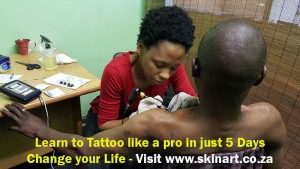 This student was being trained to use a HAWK tattoo machine on a customer in a city center.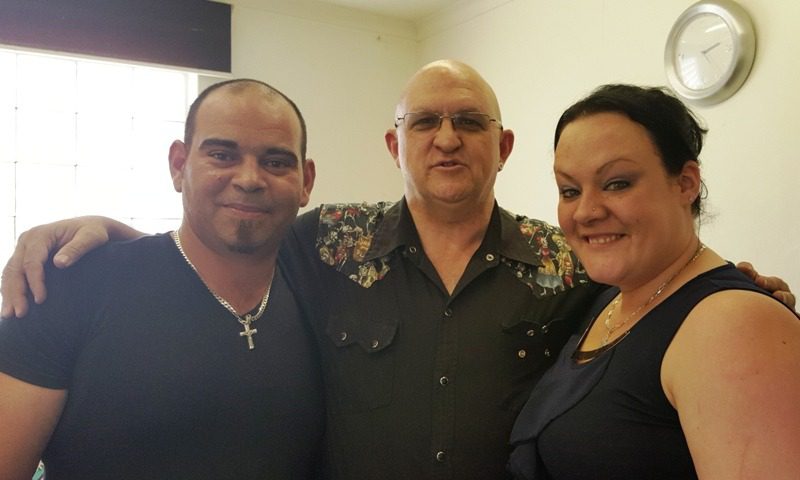 These Artist have since opened their own tattoo shop at the Hoedjiesbaai Hotel in Saldanha, western Cape. Well Done Guys!!!!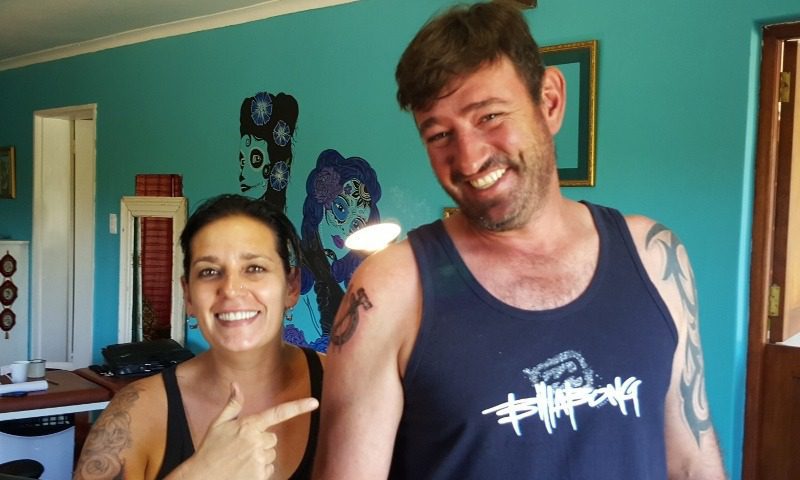 After our tattoo training course Tanya opened her own tattoo studio called the Tipsy Gypsy.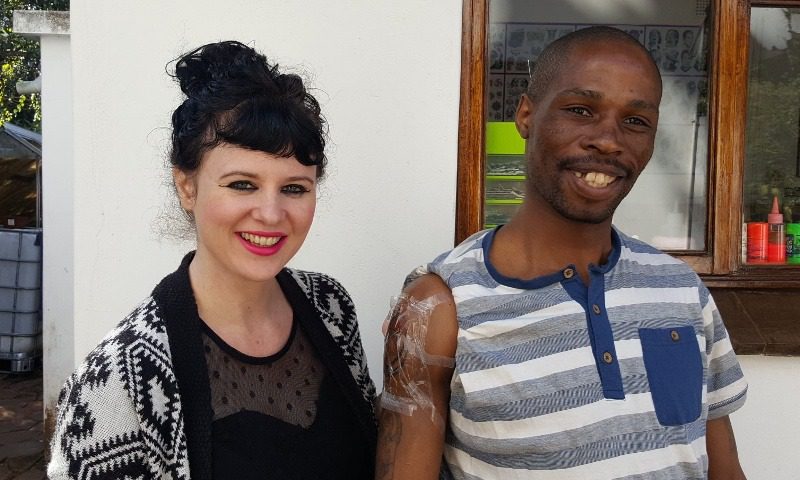 After the course this amazing artist went on to open her own tattoo studio called Bokkies Creations.
We have trained student that have opened studios all over South Africa, United Kingdom, Angola, Lesotho, Swaziland, Namibia, Australia and others. So whether you want to open your own business or just earn extra money or explore your creative side with a new art form our course is for you.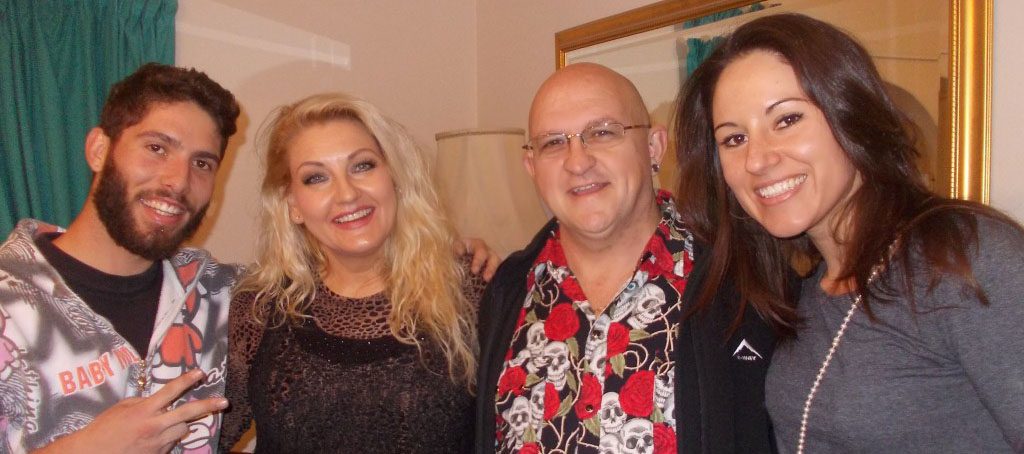 For 15 years we have been training Students who have opened their own businesses all over the world.
Our Course is not just how to tattoo but how to run a successful tattoo studio, others claim to do the same but we can assure you their is no other course like ours. Our Master tattoo Trainer is a legend in South Africa and has trained students from all over the world.

OUR UNIQUE 36 STEP TRAINING PROGRAM
We developed our own unique tattoo training courses from the necessity to train a young art student into a competent tattooer in the shortest amount of time. At that time the only available training method was a 3 year apprenticeship that involved thousands of hours just shop minding, cleaning and making coffee.
Also many tattoo artists and even the shop owners had learnt many bad habits and students are taught the wrong things.
We organised all the technical skills into a 36 modules of intense study, as tattooing is more than just having knowledge about how to do the tattoos but more importantly training the hands, eyes and feet to do the process smoothly and efficiently.
Once the technical aspects are understood and the practical aspects of being a technically proficient tattoo artist are mastered it is then time for the artistic element of the tattoo to be studied.
We have developed a 5 day training program that includes all these into an easy to learn program divided into 33 basic steps.

Thank you for visiting our website,
you can contact us via e-mail by clicking on the Link below.
Phone Us Now
or
Learn to tattoo from the professionals, we will improve your drawing skills, learn tattoo from our professional tattoo artists. Our Trainer has traveled extensively and will share the secrets of Tattooing with you.
We travel to provide Tattoo Training this is in a conference room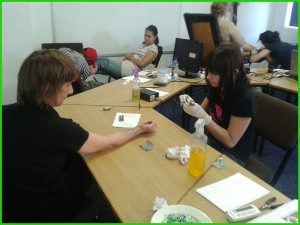 WE TRAIN IN TATTOO STUDIOS / HOMES AND HOTEL CONFERENCE FACILITIES
The picture above are some students being trained in Conference room, It was one of the best facilities we have had from a hotel, our students tattooed many of the staff and they can't wait for us to come back again.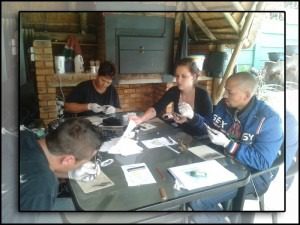 Tattoo Training Course in a summer garden by the pool – January 2014
Skinart Tattoo Artist Training Courses
Breaking Internetional News: 2017-06-23 10:16:01
Why neither North Korea nor the United States want all-out war

The confidante of former South Korean President Park Geun-hye has been sentenced to three years in prison for soliciting favors for her daughter, a press officer from the Seoul Central District Court told CNN Friday.

Grenfell Tower blaze: Other London high-rises 'combustible'

Initial tests on cladding in a number of tower blocks in London have come back as combustible, British Prime Minister Theresa May told the House of Commons Thursday during a statement about last week's fatal Grenfell Tower blaze.

Prime Minister May offer: EU citizens can stay in UK

In a Brexit divorce deal offering, British Prime Minister Theresa May on Thursday said European Union citizens would be allowed to stay in the United Kingdom after the country leaves the EU.

Sniper hits ISIS target from over 2 miles away

A Canadian special operations sniper successfully hit an ISIS fighter from a record-breaking distance of more than two miles away while assisting Iraqi forces in the push to retake Mosul, according to Canadian Special Operations Command.

Trump ends self-made crisis

President Donald Trump finally, grudgingly, had no choice but to come clean.

Intel chiefs: Trump suggested we refute Russia collusion

Five of the seven Navy sailors who died aboard the USS Fitzgerald when it collided with a cargo ship off the east coast of Japan may have been almost instantly "incapacitated" and died quickly, according to a very preliminary Navy analysis, a defense official told CNN.

Former US government worker charged with giving top-secret info to China

The Justice Department announced Thursday that it had arrested and charged a former US government employee for sharing top-secret information with a Chinese government agent.

One week. 52 senators. Can Mitch McConnell get it done?

The math isn't there yet for Mitch McConnell.

Zuckerberg: Why Facebook's mission changed

A road rage wreck caught on camera shows an altercation with a motorcycle and a car that resulted in a SUV flipping on the highway.

Fitness model dies after freak kitchen accident, family says

A popular social media fitness personality died after what can only be described as a freak accident involving a whipped cream canister.

Tropical Storm Cindy brings rain, wind to Gulf Coast

Six million people are under tornado watch in Louisiana, Mississippi and Alabama.

Taliban claim car bomb that killed 30

At least 30 people were killed Thursday in a car bomb attack outside a bank in Lashkar Gah, the capital of Afghanistan's southern Helmand province, officials said.

The images Saudi Arabia doesn't want you to see

Batool Ali is six years old, though you would never guess that from her huge, haunted eyes and emaciated frame. Ribs jutting out over her distended belly, Batool weighs less than 16 kilograms (35 pounds). She is one of nearly half a million children in Yemen suffering from severe malnutrition.

Fact Check: Has Trump created 33,000 mining jobs?

CNN's Jake Tapper, in partnership with FactCheck.org, checks a Trump claim that the President added 33,000 mining jobs since his inauguration.

What do young Indians think of Donald Trump?

Indian Prime Minister Narendra Modi is set to meet US President Donald Trump for the first time on Monday.

Obama blasts Republican health care bill

President Barack Obama on Thursday spoke out against a proposed GOP Senate bill that dismantles the Affordable Care Act, also known as Obamacare.

Picture of asylum seeker wins big photography award

It could be an everyday scene: a teenager on a football field, in his club's colors, boots hanging over his shoulder -- but this is no ordinary young footballer and the picture hasn't been captured by your average photographer.

Thai flight attendants welcome Britney Spears with 'Toxic' video

Who could forget the music video to Britney Spears' 2003 hit "Toxic"?

Incoming Hong Kong leader defers to China on missing booksellers

The detention of Hong Kong booksellers in China is not an issue the city's government should take up, its incoming leader said Thursday.

6.8-magnitude quake strikes Guatemala's coast

A magnitude 6.8 earthquake struck off of Guatemala's Pacific coast Thursday, the US Geological Survey reports. The quake was recorded at about 24 miles (38 km) from the city of Puerto San Jose, according to the USGS.
Summary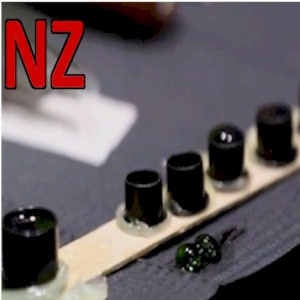 Service Type
Provider Name
Skinart Tattoo Training Courses
,
arnold
,
Cambridge
,
Waipa
-
3434
,
Telephone No.+6421977968
Area
Description
We have been training tattoo artists for 16 years, during that time we have trained close too 300 artist and have helped student open more that 20 proper tattoo studios in shopping centers. Some of our students have won dozens of awards and we are proud that we started them on their amazing careers.